About C.W. Home Inspections
Licensed since 2014.
Infrared Inspection Included.
Sewer Scopes and Termite Inspections available upon request.
Specializing in crawlspaces.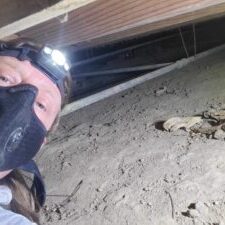 What Does A Home Inspector Check?
C.W. Home Inspections inspects the structure, systems and components of the home, inside and out, from the foundation to the roof, using the latest tools and technology, including thermal imaging when necessary.
All of the following will be inspected when visible and accessible:
Electrical
Plumbing
HVAC (AC and Heat)
Structural
Fireplace
C.W. Home Inspections will gladly schedule your termite inspection and plumbing video inspection with River City Termite and Pest Control upon your request to be performed at the same time as your inspection so you don't have to worry about doing it yourself.
Interesting Inspection Findings
C.W. Home Inspections Blog